Tip for vinyl lovers
Dodo Beach
If you're looking for vinyl in Berlin, you'll definitely find what you're looking for - there are now many record shops in the capital again. Even the vinyl department in the Saturn store at the Alex is worth a look. But today I want to give you a tip: it's certainly worth visiting Dodo Beach in Schöneberg. It's an excellent little record shop.
Here you will find rock, pop, alternative and much more. Leftovers from the last Record Store Day are also sometimes available. A small but nice section with soundtracks is of course also part of it. But the guys at Dodo have even more to offer. If you go down to the basement, you'll find a whole section just with heavy metal, death metal, hard rock, stoner rock, punk and much more. In addition, all the records can be played on request, what more could a collector's heart desire?
The prices are in the normal middle range, the one or other record costs 2-3 euros more than online, but I don't begrudge them that. In addition, you get the record immediately and in the condition you find it (you can check it before you buy it) and you're not annoyed if the record is delivered damaged (and you're also doing something to help the environment, no double packaging, as you know from certain mail order companies!)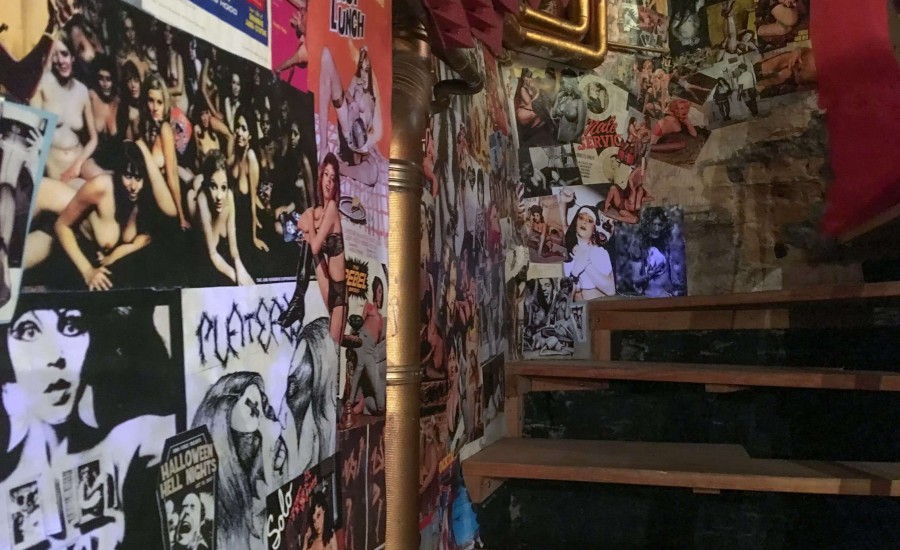 Dodo Beach Berlin (Stairs to the Metal Cellar) | copyright by Ruben W. Meier
I've been going to Dodo for years, and now they also have a branch in Prenzlauerberg (also recommended, of course!).
So, let's go, pack your swimming trunks, and off to the beach, er, I mean Dodo Beach of course!
Dodo Beach Record Store
Vorbergstraße 8
10823 Berlin
with Google to the Schöneberg shop

Dodo Beach East
Danziger Str. 31
10435 Berlin
with Google to the Prenzlauerberg shop
Book your stay at BIG MAMA Berlin now